WE WILL BE CLOSED FOR A MUCH NEEDED MINI BREAK THROUGH MONDAY MARCH 1st. WE WILL REOPEN TUESDAY, MARCH 2nd REGULAR HOURS.
CLICK THE TOAST TAKEOUT ICON TO ORDER TAKEOUT, DELIVERY & ONLINE GIFTS.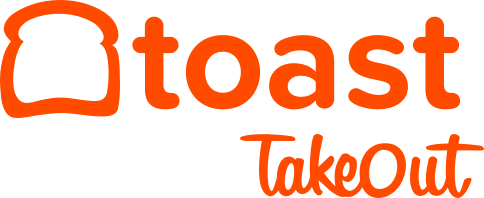 *22% Living Wage Service Charge will be added to all Dine In, Phone In & Walk Up Take Out Orders.

*15% Living Wage Service Charge will be added to all Online Take Out Orders. Please tip your DoorDash delivery drivers.

These funds are distributed among the whole staff, guaranteeing a living wage & the reassurance that we can support our cost of living. Feel free to add gratuity to your heart's desire. We appreciate your patronage & generosity. Much Love, from the Del Fuego Fam
PATIO DINING ONLY. RESERVATIONS ARE REQUIRED. UP TO 6 GUESTS PER TABLE
Call during regular business hours to make a patio table reservation. 504-309-5797. Parties larger than 6 will be split in half for our staff's safety & to maintain social distancing.
Everyone in your group, please visit our DINE IN & DRINK menu before arrival so you know what you'd like to order at the door. 6 feet please!
WE WILL TAKE YOUR FULL ORDER ON THE BENCHES OUT FRONT, place beverages & appetizers on your table to reduce contact, then seat you & extend service at your patio table. Everyone must be here to order & be seated.

SAFETY MEASURES
For the safety of our guests & staff, we are only seating outdoors & everyone must follow these safety measures.
WEAR A MASK
at all times unless you are actively eating / drinking. You will not be allowed to enter w/o one. Please make sure to cover your face when staff is present.
TEMPERATURE CHECK
The host will use a no contact forehead thermometer
CHECK IN w/ THE HOST
Everyone must be here to order their full meal then be seated. The host will take your full order on the benches out front, place beverages & cold appetizers, then seat you at your table.
SANITIZE / WASH YOUR HANDS
Sani stations are posted throughout the building.
6 FEET Y'ALL!
Social distance & be mindful of those around you.
BE PATIENT & KIND!
We're all in this together.
If you or anyone you've been in contact w/ has tested positive for Covid 19, please take all necessary quarantine measures. If you are displaying symptoms, please refrain from going out in the public until you've been tested & cleared. We appreciate your diligence & understanding.

SERVICE ANIMALS ONLY PLEASE.
WHEN MAKING YOUR RESERVATION, PLEASE LET US KNOW YOU HAVE A SERVICE ANIMAL SO WE CAN MAKE SURE THERE IS PROPER SPACE FOR SOCIAL DISTANCING YOUR TABLE.
Over the past 11 months we have worked our tails off to make Del Fuego better & safer for you & our staff. We appreciate everyone's generosity, patience & kindness during these trying times. We hope you enjoy all of the hard work we've put in to make Del Fuego a safe place to dine in or carry out. We can't wait to see everyone!
❤️The Del Fuego Fam